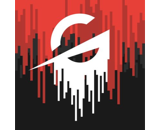 Gimme Radio and Gimme Country, the free, genre-focused online radio and fan community platforms, are now letting listeners link their accounts with Spotify. The integration will let Gimme users save their liked tracks to a special Gimme-branded playlist on the streaming service.
Founder Tyler Lenane shared the update in a blog post. He outlined that the Gimme platform has always been meant as a complement to a full-service on-demand streaming audio subscription. Lenane said that the people who sign up with Gimme are music's big spenders, people who attent concerts and buy physical copies of music as well as maintaining digital libraries.
"Gimme is not trying to win the on-demand space or even enter that race (you'd be crazy to do so)," he wrote. "Instead, we focus on the fans that want more than just a digital stream." He said that Gimme aimed to improve genre-centered music discovery in an industry that caters more to mainstream tastes and to mood- and activity-based playlists.
Gimme Radio was the inaugural project under this banner, offering curated radio programming from legends of metal. The brand expanded with the launch of Gimme Country in May.