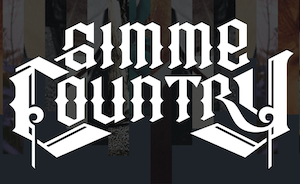 After launching a 24/7 all-metal online radio and fan community for heavy metal, Gimme Radio has unveiled its second project. Gimme Country offers the same model of free online radio programmed by icons of the country music genre. DJs include Brandy Clark, Dillon Carmichael, Lee Ann Womack, Joshua Hedley, and Jesse Dayton.
The company had already announced its plans to launch a country music project when it opened a crowdfunding campaign on Seed Invest earlier this year. The launch arrives based on the Q2 timeline Gimme Radio set out in that effort.
"There are legions of fans of country music that are just not being served by the other digital music services or traditional radio," CEO Tyler Lenane said. "We want to give the fans a truly unique music experience – one that at its core celebrates the vibrant community of country music fans that just don't have a home. We've created a product that is going to positively change the entire country genre as we know it."
Gimme Radio debuted its heavy metal project in June 2017. In November 2018, it added a subscription tier called the Brigade. Priced at $4.99 a month, the Brigade is part streaming audio subscription and part fan club, with perks including exclusive content, on-demand access to past shows, a T-shirt, and merchandise discounts.