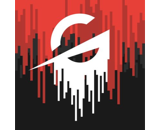 Gimme Radio, the digital music company that made waves with an online radio station specializing in all metal music all the time, is looking to expand. The company has launched a crowdfunding effort on Seed Invest, seeking a round of $1.5 million. The expansion will take the proof of concept in its metal station and apply it to other genres. Country music is the company's next target.
Gimme Radio shared some statistics as evidence of its ability to reach passionate and engaged fans. The company saw its user base grow by 800% in 2018, with a 21% 30-day retention rate for users who listened to the service at least once. The first-month cohort also has posted a more than 80% conversion rate to Gimme Radio's new subscription tier, which offers club-like perks as well as archive access.
The crowdfunding campaign has set a $500 minimum investment and a target minimum of $435,000 for the project. The company has 51 days remaining in the campaign.