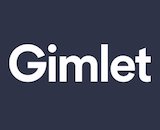 The audio industry is still adapting to the new landscape of podcasting after Spotify's move to acquire both Gimlet Media and Anchor. We've heard outside opinions and analysis of the deal, but now there's some information straight from the horse's mouth. Gimlet co-founders Alex Blumberg and Matt Lieber sat down with Recode, fittingly on an episode of the podcast Recode Media With Peter Kafka, to discuss their motivations for selling, Spotify, and the future of their operation.
Lieber explained that Gimlet and Spotify have had a relationship for years, including collaborating for a documentary hip-hop series called Mogul. Spotify's rapid rise into podcasting made the offer very appealing. "We feel like for this golden age of audio to truly begin to flourish, there needs to be global scale, there needs to be better discovery, and there needs to be better monetization," Lieber said. "And Spotify has all those things."
Blumberg, who has long been discussing business matters as host of the flagship StartUp podcast, talked about the role of the deal's finances with his usual frankness. "I don't think you start a company and just be like, 'I don't care at all if I will eventually get rich from this company,'" he said. "But I can also honestly say that the money was far and away not the driving factor. To me the driving factor was, will this be better for the work we're trying to do? And will this be better for the employees that have trusted us to come to the company?"
The whole episode and its transcript are available here.