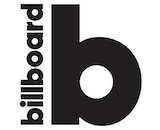 Billboard has released its annual Power 100 list, ranking some of the music industry's most influential leaders. For 2019, the list only includes core music industry businesses and it had 55 first-time appearances. The major labels took several high-ranking spots, but the impact of streaming made its presence known on this chart.
Universal Music Group Chairman and CEO Lucian Grainge took the top spot, while Sony Music Entertainment CEO Rob Stringer placed fifth and a duo of Warner Music Group's execs were sixth. Many other slots went to members of the labels, including publishers and smaller music companies.
Spotify had a joint third place, recognizing leadership from Founder/CEO Daniel Ek, Chief Content Officer Dawn Ostroff, CFO Barry McCarthy, General Counsel/VP Horacio Gutierrez, and Global Head of Music Nick Holmstén. Apple Music also cracked the top ten with its own group, including Zane Lowe of the Beats 1 project and leading exec Oliver Schusser.
Despite its big pushes to command more control over the U.S. audio industry, Sirius XM's President and Chief Content Officer was the only exec from the satellite radio or its parent company to make the list. He placed at No. 28. iHeartMedia, which has been hinted as the next possible acquisition subject for Sirius or Liberty Media, had a group of execs at No. 30. Pandora had no presence on the list after its folding under the Sirius XM umbrella.
The list did acknowledge some growing international influences, such as Tencent Music Entertainment leaders at No. 39 and several label execs from Latin music divisions getting recognition.