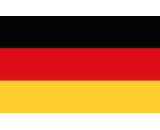 The Official German Album Charts will begin reflecting streaming counts starting Feb. 5. However, the update from BVMI/GfK comes with several caveats. First, the charts will only include streams from premium interactive audio services. In other words, neither a play from a free Spotify account nor a play from a paid lean-back radio service would count toward chart placement. Second, the organizations also are not using a simple equivalency in calculating a number of streams per album because it assigns rankings based on the value of an album's retail performance.
Results from Germany's music industry in 2015 showed 96.6% growth in streaming, as digital channels secured about a third of the overall market. The shift to digital outlets is happening at a brisk pace in that nation, with last year showing big changes of the CD dominance seen in the nation's 2014 results.
"Given these figures, the streaming integration is the logical consequence in the official German album charts," said Dr. Mathias Giloth, managing director for GfK Entertainment. "We are excited about the impact this trend will have on segment the music market in the future."
The RIAA also made a similar announcement yesterday, with news that streaming would be including in calculating gold, platinum, and multi-platinum certifications.