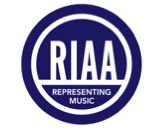 The RIAA has decided that streaming counts will be included toward albums' gold and platinum certification. On-demand audio and video streams will be a factor in measuring performance effective immediately. The equivalency chosen by the organization is that 1,500 streams count as 10 track sales, which counts as one album. Gold certification is awarded to an album with 500,000 sales, while platinum is 1 million sales and multi-platinum is 2 million.
The group also announced an update to its equivalency for measuring the Digital Single Award, which has counted on-demand streams since 2013. The rate will increase from 100 streams counting as a download to 150 streams counting as a single download.
"We know that music listening – for both for albums and songs – is skyrocketing, yet that trend has not been reflected in our album certifications," Cary Sherman, RIAA's chairman and CEO, said. "Modernizing our Album Award to include music streaming is the next logical step in the continued evolution of Gold & Platinum Awards, and doing so enables RIAA to fully reward the success of artists' albums today."
Several organizations, both in the U.S. and globally, have been updating their standards to reflect the growing interest and listener shift toward streaming.