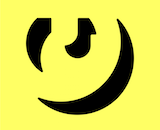 Genius Media Group has filed a lawsuit against Google and LyricFind, alleging that the two parties have been unlawfully taking content from its online lyrics database. According to Genius, an estimated 40% of lyrics for new music shown in Google search results feature material that was "misappropriated" from its own platform. The suit seeks at least $50 million in damages, as well as injunctions against both companies to bar them from continuing the practice.
"Defendants Google LLC and LyricFind have been caught red-handed misappropriating content from Genius's website, which they have exploited — and continue to exploit — for their own financial benefit and to Genius's financial detriment," the suit reads.
This is the latest escalation in a debate that began earlier this year. Genius made public claims in June that Google and LyricFind had taken lyrics from its website, but both companies denied the charges. Genius put a watermark on its lyrics by setting patterns of curly and straight apostrophes in the publications; it then claimed those same patterns appeared in Google searches.