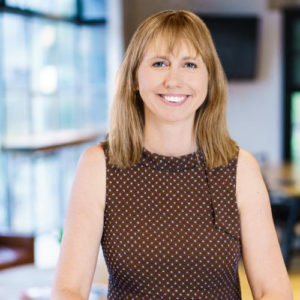 The Interactive Advertising Bureau (IAB) Australia has announced the appointment of Gai Le Roy as CEO. In accepting the role, Le Roy she sheds the Interim title that she took in June when the previous chief executive, Vijay Solanki, left the organization. Before that interim role, Le Roy was Director of Research since 2016.
"Gai's track record is exemplary and her commitment to our industry is absolute," lauded IAB Australia chair Cameron King. "Her depth of experience and understanding of the issues that relate to digital advertising and measurement will enable her to lead the IAB towards its goal of supporting sustainable and diverse investment in digital advertising across all platforms in Australia."
Le Roy was chosen as the result of a four-month executive recruitment process undertaken by the IAB board.
Before joining the IAB executive staff, Le Roy was Chief Operating Officer with Gateway Research and General Manager of Audience Insights and Research for Fairfax Media.
The IAB's purview includes all kinds of digital advertising, and the global organization has kept a keen focus on digital audio advertising. Ex-CEO of the Australian IAB, Vijay Solanki, spoke at RAIN Summit Australia a year ago. In the U.S., the IAB is a leader in developing audience measurement standards for podcasting.