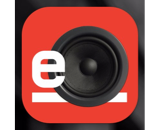 Naxos of America has withdrawn its catalog from eMusic, claiming "continued non-payment" from the platform as its reason. Effective immediately, music distributed by Naxos will no longer be available on eMusic. The move includes both Naxos' library and the libraries of third-party label partners that the company distributes.
"The decision to remove our content from eMusic was not taken lightly; however, fulfillment of payment obligations is a cornerstone of all successful business partnerships," Naxos of America said in an official statement regarding the exit. "In representing both Naxos and our hundreds of distributed label partners, our only remaining responsible choice is to remove all content from the eMusic service. We continue to work successfully with hundreds of other digital service providers around the world."
The move has created a void in classical music offerings on eMusic. RAIN News found that although Naxos music may still be visible on the platform, the audio samples of those tracks will not play. With the scope of Naxos' distribution deals, only three of the top 24 selections in eMusic's main classical directory can currently be played.
Naxos was an early company to give support to eMusic, much as it did for Rhapsody in 2001. The reversal is a sign that eMusic is struggling with its efforts to pivot as the industry moved from downloads to streaming. Its latest attempts to reboot included a revisit to its subscription download model in 2017 and more recently an exploration of new blockchain technology.