Radio, webcast, and podcast streaming app TuneIn is announcing the appointments of four executive leadership roles and six new board members. The expansion of leadership and oversight follows a November investment from Innovation Endeavors.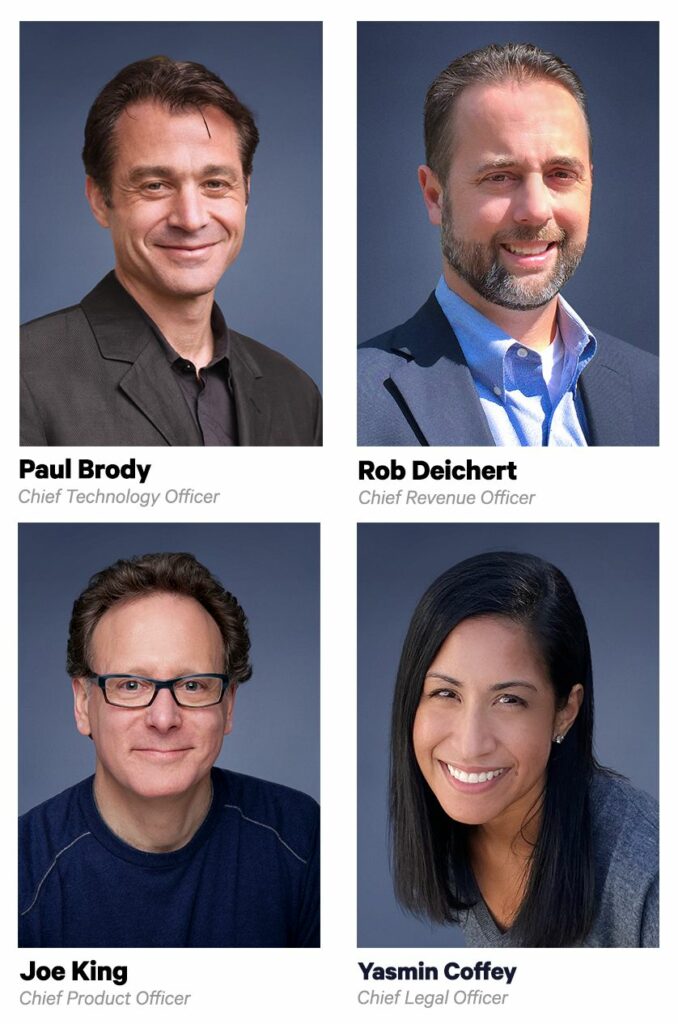 The four executive positions:
Paul Brody to Chief Technology Officer,
Rob Deichert to Chief Revenue Officer
Joe King to Chief Product Officer
Yasmin Coffey (promoted) to Chief Legal Officer
Kevin Straley will continue to serve as Chief Content Officer.
The new Directors joining the board (which include two from Innovation Endeavors), and their biographies supplied by TuneIn:
Eric Botto is an entrepreneur and technology executive with over two decades of experience. He was co-founder and CTO of Slice Technologies, a consumer purchase data analytics company acquired by Rakuten, co-founder and CTO of FiberTower, a cell tower backhaul company which merged with First Avenue Networks, and led large scale disk drive development programs at Quantum, acquired by Maxtor and Seagate.
Steve Cakebread is currently the CFO of Yext, having led the company through its IPO. Prior, Steve served as CFO of Pandora, including through its IPO, as well as President and Chief of Strategy for Salesforce.com, and CFO of Autodesk.
Sukhinder Singh Cassidy is an internet executive and entrepreneur with experience building, scaling, and leading businesses for over 20 years, including Stubhub, Google, theBoardlist, Yodlee, Polyvore, Joyus and Amazon.
Greg Coleman is an Entrepreneur in Residence at Lerer Hippeau Ventures and sits on numerous boards at the intersection of technology, media and advertising including BuzzFeed Japan, LoopMe, Skimlinks and Botify. He served as President for BuzzFeed, Criteo and the Huffington Post.
Rick Scanlon is a founding partner at Innovation Endeavors and led the firm's investments in AlphaSense and TuneIn. He is also the Founder and Managing Partner of Marker LLC, a New York-based leading venture capital and growth equity firm focused on the U.S and Israel.
Harpinder Singh is a partner at Innovation Endeavors and a former CEO and entrepreneur. He was co-founder and CEO at Slice Technologies, which was acquired by Rakuten, and co-founder and the head of product and marketing at FiberTower, which merged with First Avenue Networks.

.