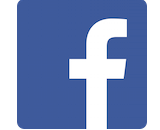 Facebook is broadening its options for how its users can integrate music into their experiences on the social media network. Those changes include an expansion of its Lip Sync Live feature and new ways to include music in posts and profiles.
Lip Sync Live launched in June. The feature lets users take video of themselves pretending to sing along to a music track. Videos can then be posted and shared with friends. With the latest update, Lip Sync Live is available for Pages in addition to individual user accounts. Also, Facebook is beginning to roll out support for displaying lyrics in the videos.
Facebook has also introduced a new option to add music tracks to photos and videos shared to Facebook Stories and News Feed posts. Songs can be added through the sticker icon after a photo or video has been chosen.
The other new feature is still in the works, but Facebook will add an option to add songs to a new music section in people's profiles. Visitors to a profile can see information about the track and listen to a clip. Then they can add the song to their own profile or visit the Facebook Page for the artist.