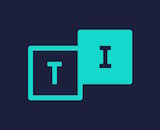 TuneIn is expanding its perks for paying subscribers. TuneIn Premium listeners can now hear commercial-free news from radio and podcasts. Instead of the regularly scheduled commercial breaks, listeners will hear curated snippets of programming and updates that they might have missed. The commercial-free options include content from CNBC, FOX News Talk, MSNBC, Progressive Voices, The Economist, and The Wall Street Journal.
"In a world of non-stop breaking news and information overload, we believe it is critical to provide uninterrupted perspective on today's top issues and events so our millions of listeners can stay connected and make well informed decisions," TuneIn Chief Content Officer Kevin Straley said. "We are thrilled to provide consumers with a commercial free option."
TuneIn Premium also includes ad-free music across more than 600 stations and live games from the NFL, MLB, NBA, and NHL.