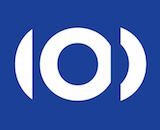 The European Broadcasting Union announced that it will be tasked with administering the dot-RADIO top-level domain name. The Internet Corporation for Assigned Names & Numbers awarded the account to the group, which will administer rights to the domain in consultation with its related organizations. This development means that the dot-RADIO domains will become available to purchase. The EBU said it will launch a governance body for this space soon, with the launch of dot-RADIO expected in the first months of 2017.
"The EBU is delighted to have been recognized as the organisation to administer the .radio TLD in consultation with other sister organizations," the group said. "This will be undertaken for the benefit of the radio community worldwide."
Bringing this top-level domain to the market has been a journey of several years. The EBU first applied for the administration role in 2012 and appeared to be the preliminary selection early on. Competing bids came from other radio and media players, most notably from BRS Media, which already owns the dot-FM and dot-AM domain spaces.
BRS had voiced concerns about the EBU's ability to accurately reflect the needs of radio groups. Founder and CEO George Bundy said the EBU's plans to have restrictions on domain ownership would mean dot-RADIO would not be a true community resource.