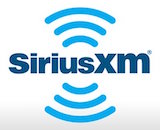 Sirius XM has reported another quarter of record-setting revenue. For Q2 2016, the satellite radio company posted revenue of $1.2 billion, up 10% over the year-ago period. Quarterly net income totaled $173 million, or 3 cents per share, up from $103 million, or 2 cents per share, in the same period of 2015.
Audience figures were also strong, with 587,000 net new subscribers added by the end of the quarter. Sirius XM now has more than 30.6 million subscribers, up 8% from 28.4 million in Q2 2015. Self-pay subscribers increased 7% to 25.1 million.
As a result of the quarterly performance, Sirius XM has raised its 2016 guidance. The company now expects net self-pay subscriber additions of about 1.6 million and total net subscriber additions of about 1.7 million. It projects revenue of about $5 billion on adjusted before-tax earnings of about $1.8 billion. The markets responded well to the results, with Sirius' stock up 3.25% as of posting.