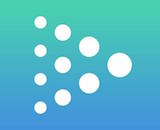 Online radio portal Dash Radio announced several business developments as it begins a second year on interim funding. The influx of financing came from new and existing investors. The company has expanded its offices in Orange County, Calif., and made several leadership appointments.
Andrew Stress joins as vice president of business development and distribution following stints at both Rdio and LyricFind. Sean Elmi brings expertise from executive roles at AT&T and KNK Group to the COO position. Michelle Santosuosso, formerly VP of label and artist relations at Napster, joins for a role in programming. Other hires include Kathryn Frazier in marketing, Thao Dipolito as director of sales and brand partnerships, and Mark Mosley as director of classic programming.
Finally, Dash has expanding its roster to 75 different channels, and more are due to launch soon. The recently added programming includes music, talk, and experimental/multimedia channels.