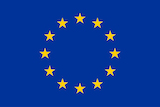 Apple's purchase of Shazam is getting some additional scrutiny in the EU. The European Commission announced that it has accepted requests from multiple nations to review the proposed acquisition. Austria, France, Iceland, Italy, Norway, Spain, and Sweden sent the requests.
"The Commission considers that the transaction may have a significant adverse effect on competition in the European Economic Area. The Commission has also concluded that it is the best placed authority to deal with the potential cross-border effects of the transaction," it said. The EC did not provide additional details at this stage about how the deal could hurt competition, but this may be a routine review from the regulatory body.
Apple announced its intent to acquire Shazam in December 2017. Estimates pegged the purchase cost at about $400 million, significantly below Shazam's 2015 valuation of $1 billion.