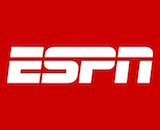 ESPN is bringing back its TrueHoop podcasts with a few small changes. The sports broadcasting platform has made some cuts to its editorial staff recently, and last week it had shut down the TrueHoop podcast network. TrueHoop founder Henry Abbott was one of the many people laid off from ESPN, a move which spelled the end of the TrueHoop project.
TrueHoop was a digital-focused media project including podcasts and videos about basketball. It will return under the name The Basketball Analogy, produced by TrueHoop's Jade Hoye. Several regular guests will also be returning to the program.
ESPN has made several inroads with podcasting. In March, it began a collaboration with its film branch called 30 for 30 Podcasts. Last year, it debuted its first episodic podcast story with a project called Pin Kings.