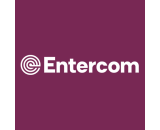 Entercom announced that it will distribute Radio Disney and Radio Disney Country programming. Both Disney channels will be available through the RADIO.COM digital audio platform alongside Entercom's station portfolio and podcast content.
"We are committed to diversifying our premium content offerings and are excited to partner with Radio Disney to provide family-friendly programming to the tens of millions of listeners we reach per month," Entercom Chief Digital Officer J.D. Crowley said. "RADIO.COM remains a premiere audio content destination and a part of the daily audio habit for our listeners nationwide and we are thrilled to have the Radio Disney brand on board."
In October, Entercom introduced new, limited on-demand controls for the RADIO.COM service. It also made two headline-grabbing podcast acquisitions – Cadence13 and Pineapple Street Media – in August.