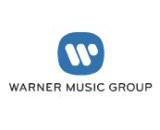 Warner Music Group released financial results from its fourth quarter and for its 2019 fiscal year. In the three-month period ending September 30, the major label generated a net income of $91 million, reversing a loss of $13 million in the fourth quarter of 2018. Quarterly revenue reached $1.12 billion, up from nearly $1.04 billion. Of that total, $953 million came from the recorded music division, up from $863 million in the year-ago period.
For the full year, WMG posted net income of $258 million, dipping from annual earnings of $312 million. Its revenue grew 12% from 2018 to 2019, up from $4 billion to almost $4.48 billion.
Digital sources, topped by streaming, were a key factor in the recorded music business. Warner's recorded music division reported quarterly digital revenue up 13% to $599 million, representing 63% of its total, and annual digital revenue up 16% to $2.34 billion.