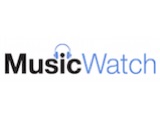 A recent survey by MusicWatch found that music is one of the most sought-after entertainment subscriptions. The organization surveyed 1,200 people between the ages of 13 and 39 who are not current subscribers to any platform, and almost half picked streaming music as the subscription they would want given to them.
The survey question asked: "Imagine if we offered to pay for your mobile phone service and home WiFi. If we also offered to pay in full for your monthly or annual fee to other subscriptions, but you could choose only three, which of these three would you select? Please base your decision on what you really want and would use the most, and don't worry about the difference in cost between them."
Subscriptions to music services were a selection for 44% of the respondents. The music option bested 42% for video subscriptions, 23% for Amazon Prime, and 9% for Sirius XM. Other potential options included subscriptions for food delivery and personal care as well as entertainment.