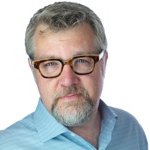 In a zoom webinar yesterday, Edison Research Senior Vice President Tom Webster laid out some metrics about podcast listening before and during the Covid-19 era. The session was part of a lunchtime series from Edison.
Deploying recent research from the company's Podcast Consumer Tracking Report and the ongoing Share of Ear consumer survey project, Webster described some changes in American podcast listening. The underlying premise was that the disruption of routines, especially the widespread loss of morning commuting in cars, has made significant changes in how much, and when, Americans listen to podcasts.
Two headline pieces of information stood out. First, that the amount of time spent in podcast listening, among people who listen weekly, jumped from an average of 6:15 (hours:minutes) to 6:45 — an average 30-minute increase.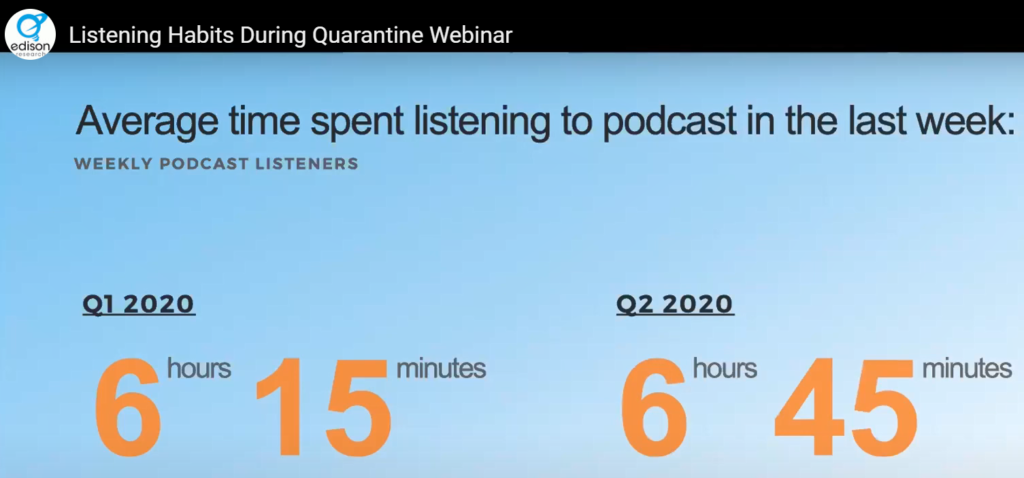 Tom Webster compared recent Share of Ear information collected in Q2 this year with the 2014 edition of that research. Share of Ear measures time spent across all significant types of audio. In 2014, podcast  listening represented 2% of American listening time, while AM/FM radio grabbed 51%. In 2020, podcasts were at 5% while AM/FM dipped to 42%.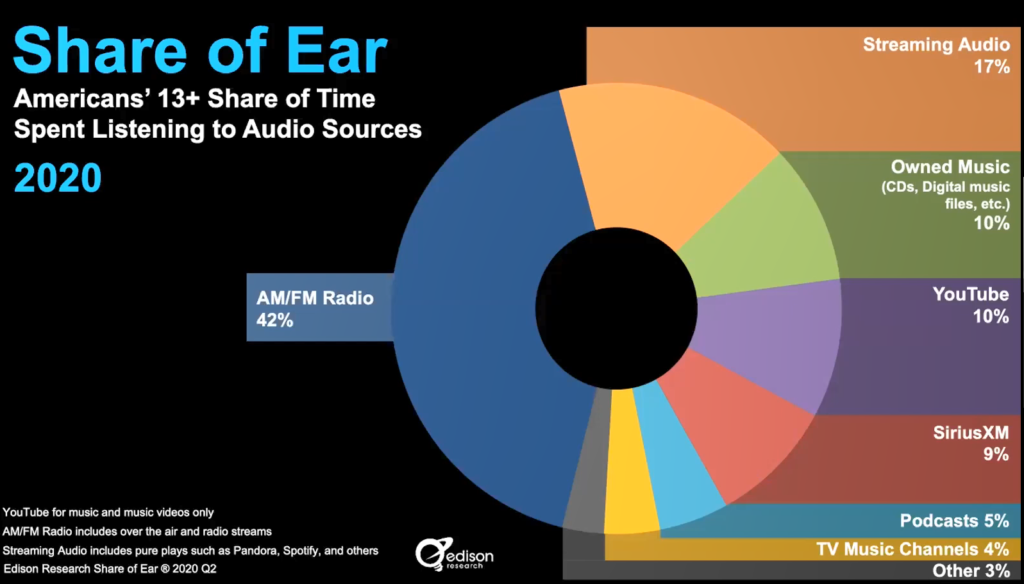 Those shifts are interesting, and Webster encouraged attendees to focus on the ratios. In 2014, podcasting was about 1/25 of AM/FM. In 2020, it is ⅛ — a dramatic gain in share of time.
As a final note, during COVID over 50% of listening transpires over digital devices of all sorts — an outcome probably related to the loss of radio time in morning car commutes.