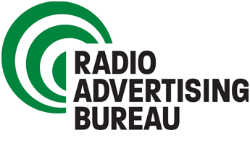 The Radio Advertising Bureau (RAB) today released a 2013 revenue report for broadcast radio. By a wide margin, digital revenue led other income segments in year-over-year comparisons.
"Digital continues to gain momentum among advertisers looking to maximize their use of all Radio platforms." —Erica Farber, President and CEO of RAB.
Overall revenues were flat in 2013, when examined through two lenses: full year-over-year, and Q4 2013 vs. Q4 2012. In the first view, digital revenue grew 16% with $889-million. Looking at the Q4 comparisons, the digital money stream gained 18% in 2013, with $244-million.
While digital leads other income categories in growth, it is clearly still a nascent contributor to the total $17.6-billion balance sheet for radio, representing only 5% of total revenue in 2013.
The RAB report (summary here; full PDF report here) lists top advertising categories and advertisers. Automotive continued to lead other advertising segments, accounting for nearly a third of expenditures. but the two top advertisers come from Communications: AT&T, and Comcast.