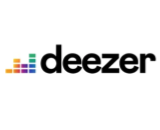 Deezer has entered an agreement with the airline Emirates. Under the terms of their deal, Deezer will create dedicated playlists for Emirates' in-flight entertainment system, called ice. The streaming service will provide more than 20 playlists for travelers. According to Patrick Brannelly, Emirates' division vice president of customer experience, the music will cover a range of genres and moods, from broad categories like pop and rock to more tailored regional styles such as Arabic EDM or Khaliji Romance.
"We welcome playlists by Deezer on ice. Movies and TV are super popular onboard, but the core of our customers love music," Brannelly said. "Emirates has supported the industry for many years by working with artists and record labels. Now we are pleased to be building relationships with music streaming services."
The deal strengthens Deezer's ties to the Middle East. The company secured an investment and a distribution deal with Rotana, a leading media company in the region, in August 2018. Deezer officially launched its streaming service to audiences in the Middle East and North Africa in October 2018, and hired Tarek Mounir as its CEO for the region in February 2019.