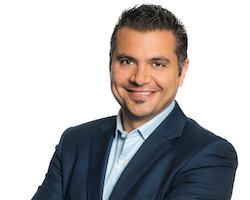 Deezer announced that it has appointed Tarek Mounir as its CEO of the Middle East and North Africa. He will join the company effective April 1 after more than eight years working in the same region for international broadcast media company Turner. With Deezer, Mounir will be responsible for growing the business in the Middle East, North Africa, and Turkey.
"I'd like to welcome Tarek to Deezer's management," Deezer's global CEO Hans-Holger Albrecht said. "We're excited to have him on the leadership team for our regional operations in MENA. His extensive background in entertainment and understanding of local market dynamics and growth drivers will be a great asset for our ongoing expansion."
Deezer rolled out its streaming audio service in the MENA region in late 2018 on the back of a partnership and investment from the Rotana Group. The company expects to open an office in Dubai during the first quarter of 2019 to serve as its regional center of operations.