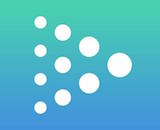 Dash Radio has entered into a joint venture with ad agency Engine Group to make video content for the online radio platform, creating a new revenue source. Dash's service is ad-free, and instead of standalone spots, any promotions are done by the on-air talent or happen as sponsored stations.
Under this deal, Engine's creative shops will create video content for Dash that is designed to generate more advertising revenue. For example, the videos might be celebrities filmed while they are in the Dash studio. In the longer term, this arrangement could create a platform for sponsored video ads and product placement. The agreement is slated to officially launch in early 2017.
Dash co-founder and CEO Scott Keeney spoke with RAIN News in November about the company's vision for online radio. He shared ambitions for Dash Radio to be a dominant force in lean-back listening.