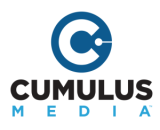 In the Q1 earnings report for Cumulus Media, overall revenue increased 15% year-over-year, representing the fifth consecutive revenue gain. In that broad picture, local spot revenue, the traditional radio revenue metric, increased 13%, and digital revenue grew 18%. Naturally, digital revenue received a lot of attention during the call.
Within the digital revenue bucket is digital marketing services, and the growth there was a surpassing 35%, representing about one-third of all digital revenue in the company, according to CEO Mary Berner.
Berner put some emphasis on Cumulus gaining streaming rights to NFL football games. "This means that in addition to the more than 55 million broadcast listeners we already serve," she noted, "we will be accessing fans who prefer to listen to NFL games on affiliated stations primary digital platforms and on the NFL app."
In podcasting, Berner said that the overall business (which she called "our top five-ranked podcasting business") grew more than 20% in the quarter.
"We're seeing great traction with the launch of our local podcasting effort. Revenue in Q1 has doubled, and importantly, our local podcasts are now on a run rate of nearly 100 million annual downloads." –Mary Berner, CEO, Cumulus Media
For anyone wondering whether Cumulus will gain volume or new business aspects in the podcast space via acquisitions, that question was addressed by Frank Lopez-Balboa, EVP, CFO & Treasurer: "We continue to look at podcasting from time to time, but that's more on content acquisition, we're adding partnerships as opposed to buying a tech stack where a lot of other companies have done."
.