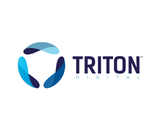 Triton Digital is announcing that India/US radio company Mirchi has signed with the global tech giant to power Mirchi's audio streaming and podcasting strategy. The deal has Triton providing its new client with a suite of advertising, measurement, and podcasting technologies. Content delivery, audience measurement, and monetization are all part of it, creating delivery, audience measurement, and revenue across all of Mirchi's platforms including a newly launched app.
Mirchi powers audio content from India to help listeners across the globe access their favorite FM stations and podcasts, regardless of their location. Through Triton Digital's Supply-Side Platform (SSP) and Advertising Platform, Tap, publishers can manage demand and optimize yield for every audio opportunity, as well as streamline their advertising traffic to maximize revenue.
Mirchi is owned by Entertainment Network India Limited (ENIL), and is a radio and entertainment company that operates India's largest private FM radio brand with 73 frequencies across 63 cities. The company also distributes audio in parts of the U.S., UAE, Qatar, and Bahrain. Triton Digital is a technology and services leader to the digital audio and podcast industry, with clients in over 80 countries.
.