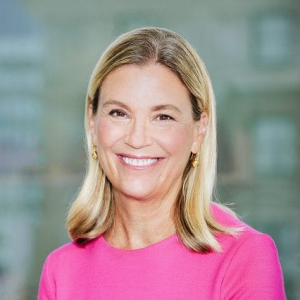 In the Q1 earnings report from Cumulus Media, digital and podcasting took starring roles even as Covid-19 damaged quarterly results for the company as a whole. The Westwood One Podcast Network is part of Cumulus.
Key context for the quarterly report is how Cumulus defines itself — no longer as a broadcast company exclusively, Cumulus now takes the non-platformist view of itself as an "audio-first media company" according to CEO Mary Berner:
"We've expanded our portfolio of assets from our on-air radio foundation to become an audio-first media company comprised of broadcast, digital, mobile and voice activated media solutions and integrated digital marketing services and we've increased the portion of our revenue mix coming from higher growth digital business lines to nearly 10% of total revenue from less than 3% just three years ago."
Berner noted the impact of Covid-19: "The heavily COVID impacted March results erased the January and February growth, causing revenue for the full quarter to fall 11.2% year-over-year and EBITDA to decline by 28.5%." worth noting that, as of this call, Cumulus has not laid off any staff in the company's 4,500-person headcount. Most employees were assigned a furlough period of three weeks within a three-month period.
Digital businesses generally are driving growth according to the chief executive:
"Our digital businesses grew year-over-year in both revenue and contribution to EBITDA for the quarter, including in March, which underscores the importance of having built these businesses up over the last several years."
The wholly-owned podcasting business takes special notice, growing 60% year-over-year for the month of March — what one might suppose is a positive side of Covid-19 and home quarantines, especially for the News category:
"We are also highly focused on leveraging the potential of our podcast business which is proving to be especially resilient now, delivering substantial year-over-year revenue growth in Q1 and over 60% in March alone and that is continuing into Q2. Also downloads in Q1 were up over 50% year-over-year, with more than 260 million in the quarter. This is supported by our very strong news podcast portfolio, which as of the end of April had four of the top 20 and eight of the top 40 news podcasts on on Apple."