Clear Channel issued a press release announcing some structural changes in the company. iHeartRadio is re-positioned, and its former executive owner, Brian Lakamp, is promoted to a broader role steering Clear Channel's technology capability and digital ventures.
iHeartRadio, which La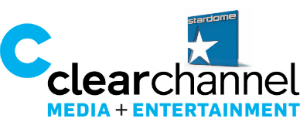 kamp told RAIN is "Clear Channel's national consumer brand," joins the company's Networks Group, which is led by Darren Davis, President of Clear Channel Networks.
NOTE: Darren Davis will give the keynote address at RAIN Summit Indy, September 9. CLICK HERE for registration.
Brian Lakamp, formerly President of Digital and executive leader managing iHeart's rapid product and audience growth (50-million users) assumes a new role as President of Technology and Digital Ventures. CEO Bob Pittman noted, "Our corporate focus on digital, increasingly leveraging technology to maximize our business, reflects the natural evolution of Clear Channel into a 21st century media ."
The description of Lakamp's new role does not include explicit product ownership, but does list his key reports, which include executive heads of information technology, engineering, broadcast software, and strategic development. "Looking across Clear Channel's diverse set of media businesses and its unparalleled reach, there are massive opportunities to utilize emerging technologies to unlock business value and offer unmatched possibilities for our advertisers, our audiences and ourselves around analytics, programmatic buying of targeted audiences, and beyond," Lakamp commented.
"Digital is now at the core of Clear Channel and is key to all our operating businesses," said Rich Bressler, President of Clear Channel.