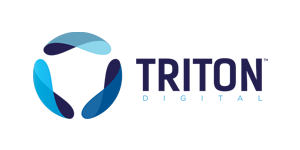 Triton Digital is announcing a new arrangement with Cisneros Interactive, to power the management and monetization of the Cisneros podcast network, Audio.Ad Podcasts.
The hosting and management part of this arrangement will be fulfilled by Omny Studio, a subsidiary of Triton Digital. On the money-making side, Cisneros Interactive will leverage Triton's programmatic audio marketplace and audio SSP to support their monetization goals.
"With a highly knowledgeable team and suite of continuously innovated podcast management and monetization tools, Triton Digital is the perfect partner to serve as the backbone to our podcast network," Carlos Cordoba, Head of Audio Advertising at Cisneros Interactive.  "We are proud to be working with Triton, and look forward to the growth and scale that their technology and support will undoubtedly enable."
"We are pleased to partner with Cisneros Interactive, and to provide them with the podcast management and monetization tools they need to power Audio.Ad Podcasts," said Benjamin Masse, Managing Director, Market Development and Strategy at Triton Digital.  "We are confident that the Audio.Ad Podcast Network will meaningfully contribute to the growth of the podcast industry in both the US and Latin America, and look forward to supporting them with best-in-class technology and support."
.