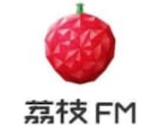 Lizhi, a leading audio content app in China, has launched on the U.S. stock market. It is trading on Nasdaq, and is one of the first non-music platforms from the country to go public. Lizhi is offering 4.1 million shares at $11 per share. According to iResearch, the business had 46.6 million average monthly active users on mobile and 5.7 million average monthly active content creators during Q3 2019.
The company has distinguished itself from other audio apps such as Ximalaya and Dragonfly with an emphasis on user-generated content. The service monetizes through virtual gifts, a practice that the local audience would recognize from video livestreams.
China is a key market for audio brands looking to achieve an international presence. Domestic companies such as Tencent, Bytedance, and Castbox are already developing global reputations, but more operations are still looking to make the leap. Tencent Music has already gone public in the United States, debuting on the New York Stock Exchange in December 2018.