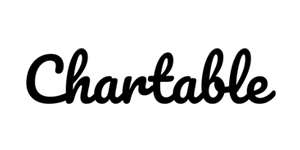 Podcast measurement and attribution company Chartable has completed a $2.25M fundraising round led by Initialized Capital and including Naval Ravikant, Greycroft Partners, The Fund, Weekend Fund, Jim Young, and a syndicate led by Lukas Biewald.
Chartable joins over 120 companies in the Initialized Capital portfolio, which includes Reddit, Patreon, and Instacart. "Chartable is the authority on podcast analytics and attribution," said Alexis Ohanian, cofounder of Initialized Capital. "We couldn't be happier to support them as they build the tools that brands and publishers need to advance the podcast industry."
Chartable was founded in 2018 by Dave Zohrob (who spoke at the RAIN Podcast Business Summit in New York in early March) and Harish Agarwal. Their company builds innovative podcast measurement tools used by over 10,000 publishers, agencies, and brands. The company currently measures over a billion podcast downloads and ad impressions monthly, an increase of over 1,000% from last year.
"Podcasts continue their rise as the next great medium, and we're excited to help the industry as it grows past the billion-dollar revenue mark," said Dave Zohrob, cofounder and CEO of Chartable. "Our tools help advertisers make better buying decisions and help publishers grow their audiences—and the new funds will allow us to keep innovating for everyone in the podcast market."