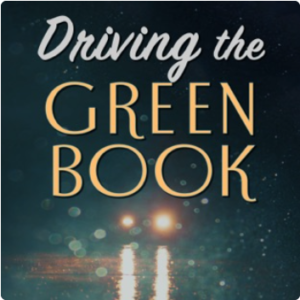 Macmillan Podcasts is launching a new show, Driving the Green Book, which will be extended into Apple Maps, Apple Music, and Apple Books. The podcast, which officially drops tomorrow (but we see the first episode online today), will serve as the hub of a cross-platform suite of experiences. While we hear of many enterprises connecting podcasts to television and movies, this one is different, crossing online media categories.
The podcast merges travel, history, and current events. Host and journalist Alvin Hall, and activist Janee Woods Weber, produce an audio documentary while driving 2,021 miles from Detroit to New Orleans, guided by the Negro Motorist Green Book — more commonly known as the Green Book. Along the way they collect personal stories from Black Americans who used the Green Book when it was current.
VP of macmillan Podcasts Kathy Doyle sent us this description: "Driving the Green Book uncovers the true history of the Negro Motorist Green Book, one that's very different from what Hollywood would have us believe, and offers sharp insight, meaningful perspective, and powerful testimony about the historic travel guide used by Black Americans during the height of segregation. For those who lived through the Green Book era, it seems not much has changed over the last several decades as we're confronted with daily stories about the dangers of being Black in America."
"Anytime we drove anywhere, we were always afraid," says one man recorded in the podcast. The Green Book was widely used as a guide to friendly destinations for black travelers during the era of legal segregation. The Green Book offered "travel without aggravation."
The first extension of this show will  be a dedicated guide in Apple maps, and will be available when iOS 14 launches (probably this month). Collaborations in Apple Books and Apple Music will be forthcoming.
Here is the podcast trailer:

.