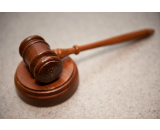 When is a pre-1972 recording not a pre-1972 recording? And in which courts?
Those are the questions to which CBS has proposed answers in its argument against liability in a California case brought by ABS Entertainment. CBS claims that it has not infringed copyright as interpreted by California state laws, because the oldies played on CBS Radio are re-mastered, and therefore are not copyrighted sounds in state law. (Remastered or originally mastered, they are not protected federally.)
The CBS argument, in a motion filed Tuesday to dismiss the case, represents a new line of defense that has observers' heads spinning today. The CBS argument hinges on a key difference between original vinyl recordings and updated digitized recordings. "CBS does not play vinyl sound recordings. In fact, every song CBS has played in the last four years has been a post-1972 digital sound recording that has been re-issued or re-mastered." That line of reasoning is summarized defiantly in a heading of the court document: "CBS Did Not Perform Plaintiff's Pre-1972 Sound Recordings."
If successfully argued in court, it could change lines of examination in other cases.
In addition to the novel argument specifically directed at this case, CBS argues that it is moot because of terrestrial radio's exemption from paying performance royalties to record labels for any music. Since the down of the music industry, sound recordings have been broadcast on radio stations without restriction. "Even if CBS had played ABS's pre-1972 recordings, however, ABS's claims still would be without merit."
The cluster of pre-1972 cases which have been brought this year against radio and pureplay music services all attempt to find a solution outside of federal copyright law, which fails to protect recordings produced before February 15, 1972. Market leaders Pandora and Sirius XM have both created settlements that indemnify them from playing pre-1972 oldies in the next year (Pandora) or two years (Sirius XM).