In what CBS Radio President and CEO Dan Mason calls an unprecedented deal involving a sports/entertainment arena and a radio group (see the Inside Radio interview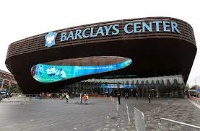 here), the Barclay's Center in Brooklyn is partnering with the powerhouse broadcast network to promote and carry its events.
The Brooklyn Nets, one of Barclay's prime residents, will continue on WFAN ("The Fan"). College basketball and boxing will be introduced the WFAN's lineup as the agreement kicks off, bolstering the station's live-event agenda.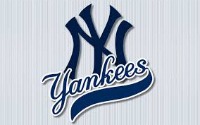 CBS scored a NYC-area victory earlier this month when it moved its Yankees broadcast franchise from flagship WCBS to WFAN, the region's leading sports voice with one of the most powerful AM signals in North America. The maneuver bumped cross-town rival NY Mets off The Fan, the team's radio home since 1987, and sent it scurrying into negotiations with new partners. ESPN is widely speculated to be a likely candidate.
By the way, Inside Radio's Dan Mason interview is good reading on other points, including thoughts about new radio ad formats, the Nielsen/Arbitron merger, why CBS Radio will not enter royalty agreements with music labels, and the positioning of internet streams in the CBS Radio business framework.