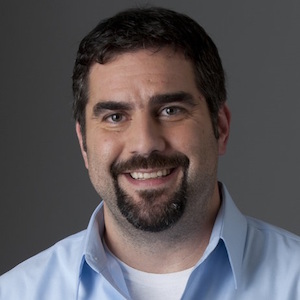 Bryan Moffett has been promoted to the COO for National Public Media, the organization that manages corporate sponsorships for National Public Radio, the Public Broadcasting Service, and their member stations. In this capacity, Moffett will oversee strategic planning, with a focus on generating corporate support for public media. He will also manage acquisitions and partnerships, and provide guidance for new sponsorship offerings.
Bryan Moffett has been a leading figure in digital audio monetization for years, and was a featured speaker at RAIN Summit Atlanta last year. In May he predicted that NPR would double its podcast revenue in 2016. "We'll probably more than double this year, and, the year before, it tripled year-over-year, so we've been seeing really great growth over the past three or four years in podcasting," he noted at that time.
In July, National Public Media announced a partnership with ad-tech company AdsWizz to create PodWave, the first podcast-specific advertising marketplace. Moffett also spearheaded a launch partnership for National Public Radio in 2014 with XAPPmedia for XAPP Ads — voice activated audio advertisements.
Moffett has been in public media since 2005. He has held several job postings since then, including VP of digital strategy/ad operations for NPM and general manager for National Public Media.