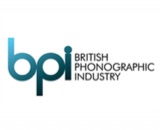 Earlier this week, the BBC unveiled its commitment to making its service more Internet-friendly, including plans for a streaming music service. Geoff Taylor, CEO of the BPI, addressed this as-yet non-existent streaming service by demanding that it pay to license the songs whenever it does come to be. "The starting point for some of the BBC's suggestions around how such a service might work involved launching such a service but paying no money for it – and I just don't think that's viable," Taylor said at the BPI annual meeting.
The rules around licensing between traditional broadcasts and online platforms can be complicated, especially in this instance where the current proposal is to have a rotating catalog on the BBC platform based on the programming for its shows each month. It's also designed to integrate with other existing streaming services that already do pay royalties. The actual legal requirements for the BBC will probably depend on specifics in how it chooses to implement the revised property, so we won't know more until it's closer to launch.
Considering the BBC report said little about the financial commitment of making a service, and in fact seemed to extend a hand to Britain's music industry as a partner, this seems like an oddly preemptive move by the BPI. Either there were early discussions where the BBC wanted to avoid royalty payments or the group has become so skittish about protecting its digital revenue that it is firing shots before there's a battle to fight.