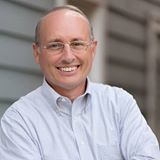 Yesterday we talked to Gordon Borrell of Borrell Associates about his startling and provocative webinar prediction that in 10 years half of AM/FM terrestrial stations will disappear, their demise driven by connected cars and digital dashboards. (Read it here.)
During Monday's webinar, Borrell made other predictions. One of them, which generated some buzz in the Q&A session, was about programmatic advertising platforms.
Broadly speaking, programmatic is buying and selling of ad inventory on software platforms, targeting audience segments and listener attributes across brands. Programmatic offers buyers efficiency, pricing control, scale, and automation. One common question asked by station managers and audio publishers considering putting their inventory into programmatic platforms is: What about sales reps?
"The universe of about 80,000 advertising sales reps in the United States will dramatically change." –Gordon Borrell
Gordon Borrell's projection pins that question to the wall: Programmatic will take over by 2024, and nearly all human sales reps will be gone.
"The whole mechanism of programmatic advertising will eventually lead to a day when we don't have sales reps — or many sales reps — as we know them," Borrell told RAIN in a phone call. "It's a mechanized process of buying."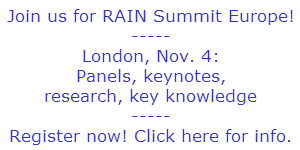 Borrell said that some sales pros will face a shifting role. "The sales reps will be converted to advertising managers. They will manage the buy, try to influence larger networks, and maybe they'll have their own network. The whole universe of about 80,000 advertising sales reps in the United States really does dramatically change."
In the spirit of Monday's webinar, in which Borrell walked his audience through a 20-year history lesson of technology disruptions in media, he made a historical comparion while talking to RAIN: "I equate it to the newsroom of a newspaper. In the 1980s, the newsroom was bustling. It was packed with people coming and going, writing, editing. You go there today — it looks like a library. The same thing will happen here [with radio sales depratments]. In 10 years, these large staffs of 10, 20, 30 sales reps, might diminish by two-thirds, and the role of those who remain will be very different."