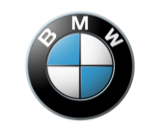 BMW's chairman announced that the car company will integrate Apple CarPlay and Android Auto into its future models. Speaking at the quarterly earnings report, Harald Krüger said that BMW wanted to balance offering its customers connectivity options while still protecting their privacy.
"Digitalization is transforming our entire business model—from customer touch points to mobility concepts and services, as well as to digitally-supported production," Krüger said in a prepared statement. "Obviously, it is not in the interest of our customers to give third-party providers access to their data. For us, the protection of our customers' data is top priority."
He did not give any details about the type of protections BMW would enact in order to maintain control over customer data.