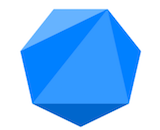 BitTorrent has added a streaming component to its bundle program. The entire system has been rebranded as BitTorrent Now, and is available as an Android app (iOS and Apple TV versions are coming soon). The ad-supported streaming will only be composed of content that artists have chosen to make available for that purpose.
The bundles were originally a direct-to-fan service that let artists decide the price and format for how fans could access their work; music could be free or for a set price, and could be a paid download or kept behind an email gate. Bundles also gave options for bonus tracks, merchandise, and other perks. Now artists can choose to let fans stream their creations too.
BitTorrent is offering artists a split on ad revenue for this new streaming option. Performers such as Thom Yorke, Diplo, and Moby have used the platform's bundles before, but it's more likely that users of BitTorrent Now will be finding small, independent acts.