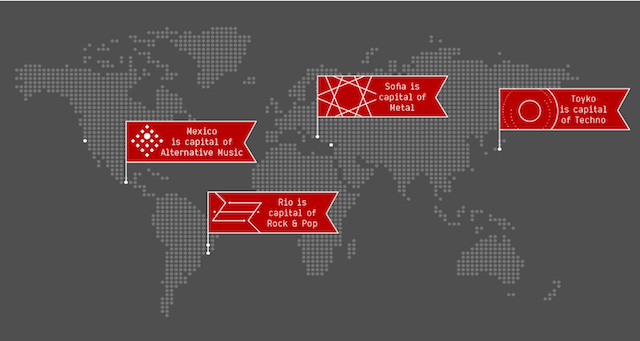 Last.fm has surpassed 100 billion plays. In honor of the milestone, Last.fm created a splashy infographic with some statistic from its 14 years in operation. The Beatles are the platform's top artist with 464 million plays, followed by Radiohead at 430 million and Coldplay at 328 million. The top album is a self-titled project from The XX with 71.9 million plays.
A world map also highlighted some of the interesting stats about city's genre preferences. Who knew that Istanbul listeners love romance music? Or that Tokyo is a techno capital?
The company was an early player in the digital music space, launching back in 2002. It was acquired by CBS Interactive in 2007. Its core feature is "scrobbling," adding information about a listener's habits to the Last.fm database, either from the company's own music player or from third-party sources. The platform also offers recommendations based on each user's scrobbles, and has a social angle for connecting with like-minded listeners.