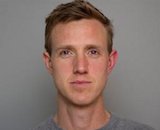 Now that one of Apple's biggest acquisitions to date has officially closed, the internal shuffling has begun. Sources said that Beats Music CEO Ian Rogers will be overseeing iTunes Radio going forward in addition to his leadership of the Beats streaming service. The Wall Street Journal reported that having Rogers at the head of both the iTunes Radio and Beats Music could help keep a cohesive feel across the two services.
The two platforms also make natural pairs, with iTunes Radio currently a free, ad-supported listening stream and Beats Music a paid subscription counterpart. The big question left about these two services is whether, over time, they will retain separate names or whether Beats will eventually be rebranded with an Apple moniker. It seems most likely that Rogers will take some time to get the lay of the land first and work on improving the products rather than make an immediate name change.
Besides, the Beats brand is closely affiliated with the music industry and with music icon/founder Dr. Dre. Breaking that connection at a time when Apple seems keen to develop a stronger relationship with the biz seems like a questionable idea at best.