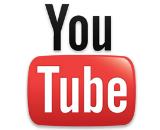 YouTube lost another lead on its music program. Product management head Shiva Rajaraman is leaving to join Spotify. It's unclear how this personnel change might impact YouTube's timetable for rolling out its new music product, which was expected to launch this summer. YouTube had nothing to say about its music service and only wished Rajaraman well in his new post.
This has been a tough season for YouTube, with several high-profile exits in recent months by people who were reportedly involved with efforts to launch a new subscription music service. Product Manager Christopher LaRosa left for an unnamed startup at the end of July, while Director of Product Nikhil Chandhok left to start Bento Labs. Again, YouTube is not saying anything thus far about outlook for its music subscription or dropping hints as to whether the many departures are related to that project's progress (or lack thereof).
On the other hand, the industry trend shows more talent forming ties with Spotify. Two Google execs took up advisory and board level positions at the streaming company. Plus it landed a promising partnership with Viacom and announced an expansion into Canada.