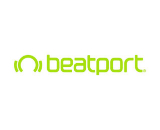 SFX Entertainment has had a tumultuous year thus far, but it seems some of the recent decisions around its Beatport brand have had positive impact. The company opted to take the EDM specialist off the auction block in May and removed the streaming components of that brand to focus on the download store.
"Our renewed focus on the Beatport Store, following our announcement of platform changes in May, 2016, has been well-received and successful," an SFX rep said in a statement. "The changes we implemented have laid a strong foundation for Beatport that have dramatically improved its profitability."
The response is intriguing since so much of the broader U.S, music industry is trending toward access via streaming over ownership by downloads. Beatport's success with downloads could be stemming from its focused audience of professional or hobbyist DJs, who have different needs from their libraries.