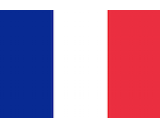 French industry body SNEP has released results for the first half of 2016, which saw a turnaround of 6% growth. Streaming played a significant role in that positive performance.
The group found that a third of France's population listens by streaming, and streaming audio posted a 33% increase by volume. The report found that 12.8 billion tracks were streamed on-demand via audio streaming platforms in the first half, a 71% spike from 7.5 billion streams in the year-ago period. An average of 500 million plays happen weekly on audio streaming services in France. The finances also increased, with streaming revenue up 44% for the period. Subscription revenue rose 51% and ad-support streaming generated 18% more. Streaming also accounts for 76% of the nation's digital revenue and a 36% share of the total market.
Physical sales continued to drop, but at a slower rate than in past years: 5% compared with 18% in 2015.