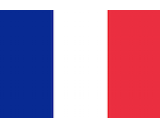 The Syndicat National de l'édition Phonographique, better known as SNEP, released data on the first half of 2015 in France's music industry. The nation saw 7.5 billion streams in those first six months, up 36% from the number of streams in the year-ago period. That equates to an average of 288 million songs listened to on streaming services each week.
French streaming habits show a strong preference for the popular hits. The top streaming titles in the country accounted for 1.2 billion streams during the half. The three most popular titles alone generated more than 20 million streams.
SNEP found that across all of 2014, streaming income in France rose 35% to €73 million.