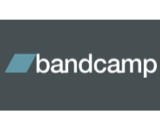 Bandcamp posted its 2016 year in review. The direct-to-fan music platform saw digital album sales up 20% and track sales up 23%. It also saw increased sales across physical formats, including a 48% rise for vinyl and 14% growth for CDs. The results are markedly different than the industry report from Nielsen, which has seen sales from downloads and physical formats mostly declining in recent years.
Although Bandcamp does allow customers to stream their purchases, the company has been critical of the broader shift to a streaming economy for music. Bandcamp is an artist-driven platform, and it questioned how artists would fare if distribution by streaming becomes consolidated under just a handful of large, powerful tech companies.
Bandcamp closed the summary with a tease that it has several new things to launch in 2017. We'll be keeping an eye out for those announcements.