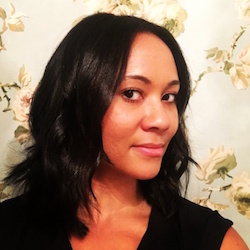 audioBoom has hired Lauren McCain to join its sales team. As senior sales director, McCain will be responsible for leading brand direct and digital agency partnerships. She has worked in the podcasting space for four years, including time with Acast and WNYC.
"Lauren is a creative sales leader who can curate our top content offerings to build highly targeted, personalized campaigns," said Thomas Mancusi, audioBoom's vice president of sales and development. "She has a proven ability to build partnerships and connect brands with the right podcast advertising opportunities and we are excited to welcome her to the team."
"AudioBoom's roster of top talent is exactly what marketers are looking for to engage targeted consumers," McCain said. "I'm excited to join audioBoom and help advertisers tap into the strong rapport their partners have cultivated with podcast listeners."
audioBoom has been inking partnerships across several top audio companies. It entered an agreement with Deezer in July and with iHeartRadio in February. The podcast tech company is also producing its own original shows.