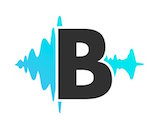 audioBoom announced that it is joining the ranks of original content producers. The host, distributor, and monetization expert is debuting five new podcasts through fall 2017. The shows represent several different topics across arts, comedy, news, and culture.
"We are thrilled to open our New York recording studio and officially announce audioBoom's lineup of original podcasts produced in-house," said Stuart Last, COO at audioBoom. "We are working closely with our podcast partners to create the type of diverse audio content that people want to engage with – fun, concept-driven shows; shows that feature undiscovered podcast talent, and topical shows that explore our world today."
The new podcasts are:
The 45th – released Feb 26, 2017. Three legal professionals, all women and two Muslim, discuss the Trump administration.
Very Bad Words – premieres June 14, 2017. Matt Fidler of WNYC discusses questions and concepts around swearing.
Inbox – scheduled July 2017. A comedy show based on the contents of guests' emails.
Mission to Zyxx – scheduled September 2017. This interview-driven show blends audio fiction with improv comedy.
FORK – scheduled September 2017. Shares the stories of people who have been at a decision-making crossroads and how their actions impacted their lives.